We'll Help Your Job Search
We specialize in providing automation engineering services.
We offer full service contracting needs across North America
When your company is searching across North America for new staff members, you can't afford to sift through hundreds of potential candidates. An engineering service will help you locate the ideal candidate for any job, from someone who sweeps the floor to the CEO.

Premier Automation Contractors strives to make successful connections between companies and candidates. We'll screen candidates to make sure their experience fits your needs. Premier Automation Contractors acts as your HR department to interview candidates for direct-hire, contract work and contract-to-hire positions.

Talk to us about your employment needs for electrical personnel engineering services in Flint, MI.
We work with employers in various industries
We have placed our exceptional Engineers, IT Professionals, Design Experts, Skilled-Trades, Electricians, and General Labor candidates to work in a wide variety of industries. Let us put our engineering service expertise and large candidate pool to work for you. Our placements have met and exceeded the expectations of industry leaders in the following industries:
THE BEST FIT FOR CUSTOMERS AND CANDIDATES
Premier works hard for both our customers and our candidates. We begin our work with our candidates by explaining the whole process honestly and getting information about your skills, experience, and strengths. Premier is known for finding the right fit for both customers and candidates. We do our best to match companies with candidates who will thrive and succeed in the placement. By the time we submit your application to our customer, you'll be as confident as we are that you're the right person for the job. Premier negotiates good rates for our candidates, that still fit comfortably within our customers' budgets. We believe that both candidate and customer deserve honest answers and a great experience with us.

After placed as a direct hire, our Premier Account Manager continues to follow up with candidates, to ensure a successful integration. When you succeed, we succeed. A right-fit placement is good for the customer, the candidate, and Premier!

Contract-to-Hire and Contract candidates are placed, then continue to receive weekly contact or visits from the Account Manager. Your success is of paramount importance to Premier, and we work with you to ensure that success.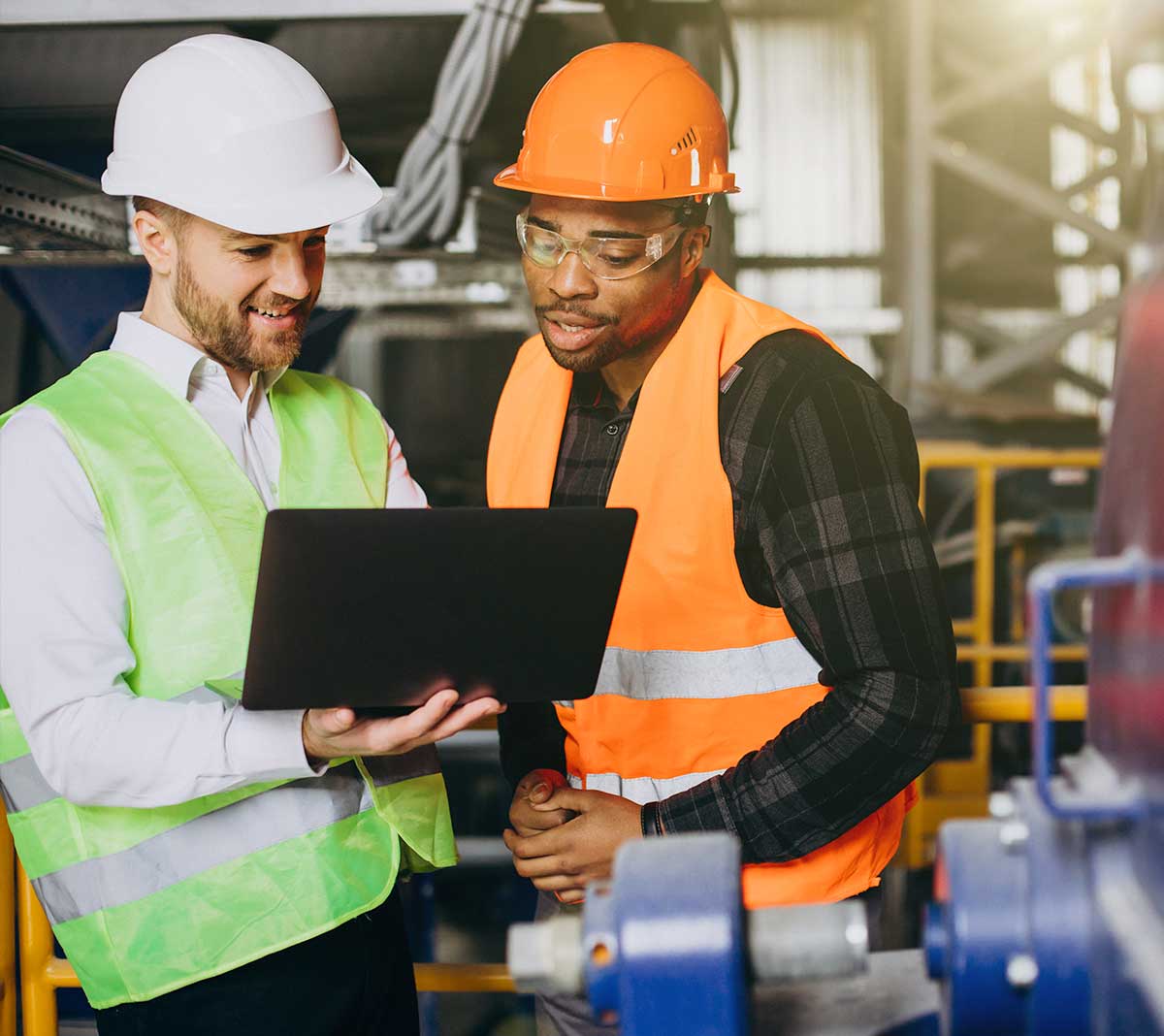 Schedule a call for a one-to-one conversation to let us know what you are looking for or call us call us at 810-503-4243

Premier Automation Contractors are now looking for candidates that are looking to advance their careers. We are hosting training classes for Electricians and Pipefitters. Give us a call for more information
Mechatronics and Robotics programmers
We offer six decades of combined engineering services. Premier Automation Contractors started in 2008. We have more than 60 years of combined experience in the engineering service industry. There's no position we can't help you fill. You need to work with an agency that truly cares about you and your potential job candidates. When you choose us, you'll always know that we're here to help you.
Office: 810-503-4243 ext.380
Email: gjanke@premierac.com

Georgia is an integral part of the Premier team, and as President, she oversees company finances and payroll, as well as strategic planning. She is an alumnus of Baker College and Flint Central High School. Georgia also works with the WBENC in pursuing company goals and objectives. With over 15 years of industry experience, Georgia has extensively networked, and has memberships in the WBENC (Woman's Business Enterprise National Council), NAICS 238990 (Trade Contractors), 238210 (Electrical Contractors), and 541330 (Engineering Services), UNSPC 80111603 (Temp Production Staffing), 26120000 (Electrical Wire and Cable Harness), and a donor of Carriage Town Ministries and Family Promise.
Office: 810-503-4243 ext.436
Email: August@premierac.com

August currently serves the Premier team as Vice President of Sales, with over 25 years of experience working as a Boilermaker, Pipefitter, Engineering/Skilled Trades Contractor, and in creating accurate quotes and estimates. He also trained in Hydraulics, Pneumatics, and Lubrication Systems installations and repairs. August attended Mott Community College for an education in Criminal Justice and Business Management. When August isn't managing accounts, quoting jobs for installing, analyzing or repairing automation machinery, he enjoys spending time with his family.
Office: 810-503-4243 ext.360
Email: tsciberras@premierac.com

Tony is Premier's Director Operations based out of our Flint, Michigan office. Tony has over 30 years of experience in the Automation Manufacturing Industry. Starting out as a tradesman and eventually to plant manager. Tony's knowledge of the industry allows him to understand our customers' staffing needs in great detail. Tony is a true outdoorsman. In his spare time, he enjoys fishing and hunting.
Office: 810-503-4243 ext.400
Email: mgilbert@premierac.com

Mike is the Project Manager for Premier joining the team in 2022 after being in the trades for over 30 years. After serving as a combat medic in the Army, Mike started off as a welder and worked his way up to plant manager. Mike brings tons of knowledge of the trades and knows exactly what it takes to get the project done in the most efficient way. When not working, Mike enjoys spending time with his very large family.
Office: 810-503-4243
Email: asciberras@premierac.com

Al started at Premier in 2020 as an Account Manager. He started in the Automation Industry over (40) years ago as a tradesman while attending college for Engineering. Al moved into Engineering for several years before being promoted to management. He eventually changed career paths again and moved into sales. Al credits his success in sales to what he learned as a Tradesman and Engineer. When Al is not working, he enjoys spending time with his wife, children and grandchildren, boating, fishing, hiking, home improvement, woodworking and traveling.
Office: 810-503-4243 ext. 410
Email:abaird@premierac.com

Tony started with Premier in 2011 as a builder and has been in the trades for over 30 years. He has recently started working in the office as a recruiter and has taken on the role as an Instructor for Premier's training classes showing the students that are entering the trades the operations of running a bridge port. In his off time, Tony enjoys buying and selling antiques, fishing and traveling. Tony has been with the love of his life for almost 40 years, she is his everything.
Office: 810-503-4243 ext.200
Fax: 810-820-6916
Email:Corrine@premierac.com

Corrine adds her enthusiasm to the Premier team as a recruiter with over 18 years of experience in the business. She loves playing match-maker for our employees who want to find the perfect career fit. Corrine owned her own business for 17 years and knows how important it is to find the right-fit candidate for each company. In her free time, she enjoys activities with her family, including her 7 grandchildren and 1 great-grandchild.
Office: 810-503-4243 ext.290
Fax: 810-820-6916
Email: :tclevenger@premierac.com

Tina started at Premier in 2018 as a staffing coordinator assistant and she quickly moved into one of the main recruiter positions. She is a native-born Texan and came to us with over 14 years of recruiting experience. In her own words, recruiting is her passion, she loves partnering with both internal and external clients in putting talented people to work. Tina's previous recruiting experience was in Sales & Marketing, Technical Call Center, Mechanical, Electrical, Structural Designers, Drafters, Software Engineers, Accounting, support, manufacturing and field service, and administrative. In her free time, she helps her husband pastor a church in the Detroit area, reaching out to the homeless and those needing assistance with food, clothing, basic resources and spiritual guidance. Tina also enjoys spending time playing games with family and friends.
Office: 810-503-4243 ext. 100
Fax: 810-820-6916
Email: aledford@premierac.com

Austin joined the Premier team in October of 2019 while still attending high school. He started as an office clerk while learning the industry. After graduation he moved his way into a recruiting position. He plans on furthering his education within the trades industry. Austin enjoys just about anything outdoors related and on most weekends, you will often find him at the river or out fishing on Jose Lake and riding the trails with his family and friends.
Office: 810-503-4243 ext. 100
Fax: 810-820-6916
Email: mnecker@premierac.com

Melissa joined the team in April 2022 after being blessed as a stay-at-home mom for 4 years. She comes from a background in the medical and dental field as an experienced office manager who loves working with and for people. At Premier she has taken on the role of recruiting for our skilled trades class, offered to entry level candidates. In her spare time, she enjoys reading, getting outside as much as possible, adventuring up north, and of course spending as much time with her kids as possible.
Office: 810-503-4243 ext.120
Fax: 810-821-2200
Email: :zhelm@premierac.com

Zach joined the team in May 2022. He has an Associate's Degree in Accounting from Mott Community College and Bachelor's Degree in Business Administration-Accounting from Northwood University. Between institutions and the constant strive to have a goal of becoming the better for anyone out there, Zach has found in his best interest of making better lives possible for others no matter the occupation. His free time consists of going out on nature walks with his Tropical Smoothie Island green drink, playing the Alto Saxophone for anyone's enjoyment, and beating his little brother at Mario Kart Wii when he is visiting family.
Office: 810-503-4243 ext.232
Fax: 810-821-2200
Email: awhite@premierac.com

Ale joined the team in January 2022. She was born and raised in north Mexico where she obtained her Bachelor's Degree in Communication and a Master's Degree in Administration & Leadership. She spent a few years teaching English then working in Internal Communications and Training, hosting TV, Radio and Theater events. Ale hates watching TV so in her free time, she spends time with her husband and their 4 kids doing outdoor activities, bonfires, dancing, playing sports, crafting and building things.
Office: 810-503-4243 ext.130
Email: tthornton@premierac.com

Taylor joined the team in January 2022. She comes from a background of hospitality and photography. With having a father in the trades for 20+ years, Taylor feels right at home helping the employees manage all their travel needs. In her spare time, she enjoys spending time with her 2 boys, photography, longboarding and traveling.
Office: 810-503-4243 ext.110
Fax: 810-821-2200
Email: mcampbell@premierac.com

Monica joined the Premier team in June 2022. She came to us with a degree in Business Administration from Pontiac Business Institute and has had her hand in comparable positions parallel to her position at PAC. Outside of work Monica enjoys spending time with her family, working out and maintaining a healthy lifestyle.
Office: 810-503-4243 ext.350
Fax: 810-821-2200
Email: lengbloom@premierac.com

Lori started at Premier in 2019 as a Human Resources Manager. She brought with her over 15 years of Human Resource experience. Prior to Premier she was in Retail Management for over 30 years. She has made long lasting volunteer partnerships with Flint Boys and Girls Club, Whaley Children's Center and Eastern Food Bank of Michigan. When Lori is not working, she enjoys spending time with her significant other and her family, fishing, riding the trails in Huron National Forest/AuSable River Area, playing euchre and taking an occasional trip to a casino.